Fischell Institute Invites New Faculty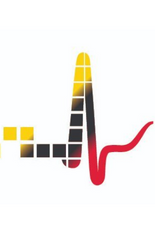 The Robert E. Fischell Institute for Biomedical Devices is offering Affiliate Fellow, Fischell Fellow, and Fischell Institute Fellow appointment opportunities to current University of Maryland faculty working in research that aligns with the institute's mission. The deadline to apply to join the Fischell Institute is Monday, March 28.
Fischell Institute appointees gain access to staff, resources, facilities, and a network of experts who facilitate not only prototyping and manufacturing of biomedical devices but also venture creation, intellectual property creation, and product progression through various clinical, regulatory, and reimbursement hurdles. The Fischell Institute works to stimulate health technology development within the University of Maryland, College Park, the University of Maryland, Baltimore, the broader University System of Maryland and the state of Maryland.
The Fischell Institute website includes information about each of the different appointment options and the corresponding requirements. Importantly, those appointed at the Fischell Fellow or Fischell Institute Fellow level will be eligible to apply for funding opportunities secured through the MPowering the State initiative (MPower).
In addition to first-time applicants, current Fischell Institute appointees should submit their updated data to maintain – or revise – their Fischell Institute appointment by March 28 using the same form.
Published March 17, 2022