The Fischell Department of Bioengineering, A. James Clark School of Engineering, University of Maryland
Cancer in the Crosshairs
Bioengineering professor Chris Jewell and members of his Immune Engineering Lab aim to shape the future of cancer vaccine technology by developing new techniques to tailor the body's immune response to cancer.
Fall 2022 BIOE Seminars
The Fall 2022 schedule of Fischell Department of Bioengineering seminars is available online.
Advancing Gene Therapy
BIOE Assistant Professor Gregg Duncan earned an NSF CAREER Award to advance understanding of how adeno-associated virus could be harnessed for gene therapy applications to treat diseases ranging from cancers to arthritis.
Using Light to Attack Cancer
Fischell Department of Bioengineering Assistant Professor Huang Chiao (Joe) Huang is working to harness the power of light to improve the efficacy of anticancer drugs used to treat pancreatic and ovarian cancers.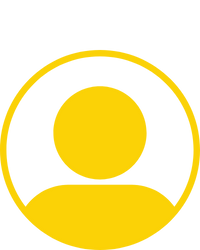 100+
current BIOE Ph.D. students in 2022-2023
Growing Faculty
The Fischell Department of Bioengineering welcomed two new faculty in 2020.
Learn More

22
state-of-the-art laboratories dedicated to bioengineering research
Renowned Research
Three BIOE faculty members received National Institutes of Health (NIH) Research Project Grants (R01) in 2018. The awards, which collectively total $5.3 million, will support research in the areas of immunology, optics, and biotherapeutics.
Learn More

30
invention disclosures were filed by Fischell Department of Bioengineering researchers in 2017-18
Interdisciplinary Learning
As freshmen, bioengineering, chemical and biomolecular engineering, and computer science students worked together to launch a start-up company aimed at developing new techniques to diagnose Alzheimer's disease.
Learn More