Handler Recevies First Place in Dean's Master of Science Research Award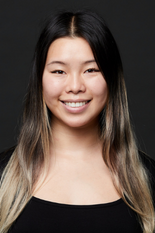 Fischell Department of Bioengineering graduate student Chenchen Handler received first place in the 2022 Dean's Master of Science Research Award.
Handler's research has involved studying the mechanical properties of biological materials and how biomechanics influence biological processes. In particular, Handler has focused on how mechanical properties play a role in neurulation and how the neural tube is formed during embryogenesis. She also studied how mechanical properties influence the potential spread – or metastasis – of breast cancer cells and whether or not these mechanical properties can be used as a biomarker for identifying metastases.
"It feels good to be recognized for my research and work," Handler said, noting that dedicated nearly three years of work to her neurulation project.
Handler has been working in BIOE Associate Professor Giuliano Scarcelli's Optics Biotech Laboratory and will continue to do so as she pursues her Ph.D. in the Department of Mechanical Engineering (ME). She will also work in ME Associate Professor Ryan Sochol's Bioinspired Additive Manufacturing Laboratory.
Handler advises those pursuing a Ph.D. to consider a master's degree first. "I think pursuing my master's degree got me excited about my Ph.D.," Handler said.
Aside from her research, Handler is the vice president of MEGA, the Mechanical and Reliability Engineering Graduate Student Association. She also enjoys planning and hosting academic and social events that connect her peers. In her spare time, Handler also loves to take part in intramural sports with her graduate school colleagues and she is a part of a volleyball team called Mission Unblockable. She also enjoys hiking at National Parks and trying new restaurants.
Published January 5, 2023