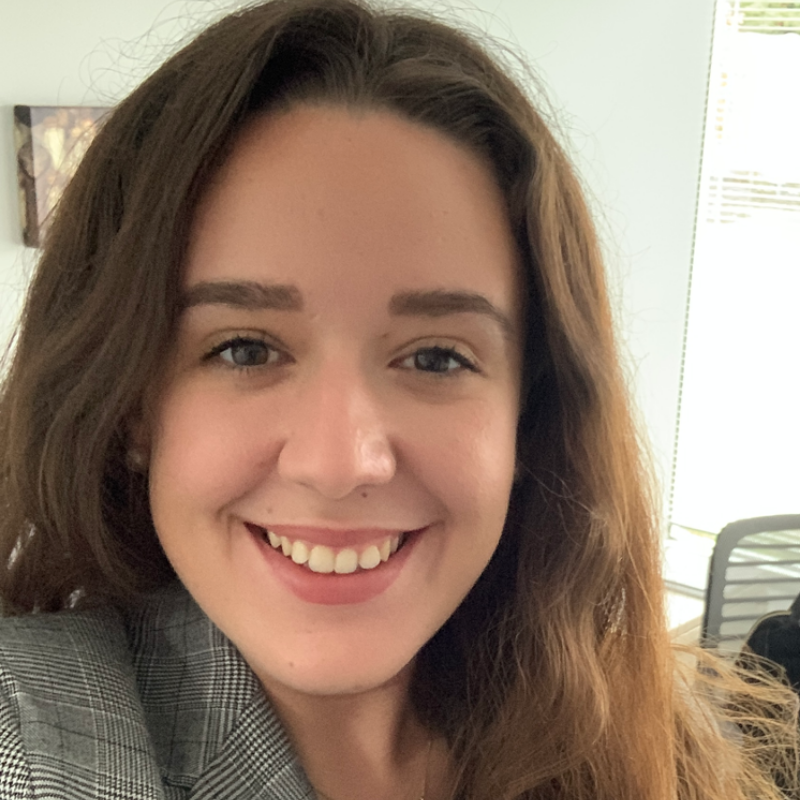 Being able to count on such amazing professors in the department has shown me that I, too, belong here – no matter where I'm from.
Some 3,960 miles away from A. James Clark Hall is Valencia, Spain, home of Fischell Department of Bioengineering (BIOE) first-year Ph.D. – and first-generation – student Paula Montero Atienza. 
As a kid, Montero Atienza  was always passionate about math and science classes – and this love only grew with time. "I love to learn about how things work and how the knowledge that we obtain from them can be applied to our daily lives," she recalled. 
With this in mind, Montero Atienza chose to study bioengineering because she saw it as the perfect field through which to impact people's lives by combining the principles of engineering and medicine. Studying bioengineering allows her to collaborate with clinicians, as well as research and develop biological systems that could be used to solve current problems in medicine and health care.
Montero Atienza's current research focuses on the development of a contractile, "artery-on-a-chip" to recreate the interactions of endothelial and smooth muscle cells in a microchannel. She aims to use this artery-on-a-chip to study how changing the metabolism of endothelial cells and breast cancer cells could impact vascular metabolism.
After graduation, Montero Atienza is interested in working in industry. One day, she would like to take on a leadership position at a pharmaceutical company. "I believe that women belong at the table where decisions are made and that's exactly what I would like to do," she said. 
Montero Atienza had decided to pursue her studies at the University of Maryland (UMD) for several reasons. First, she was excited about the university's close proximity to Washington, D.C. as well as the diverse and multicultural environment it offers. She also appreciated that she would get the chance to pursue her degree a short Metro ride away from federal entities such as the  National Cancer Institute, the National Institutes of Health, and the U.S. Food and Drug Administration. 
She also admitted that  A. James Clark Hall struck her as a fantastic place to do research; the spacious labs and floor-to-ceiling windows gave her the sense that she would be working in an open space. 
"But what I like the most about here is 100% the people," Montero Atienza said.
Becoming a Ph.D. student has always been one of Montero Atienza's dreams. "My labmates and my colleagues that I can call friends have taken my experience to another level," she said. "Also, being able to count on such amazing professors in the department has shown me that I, too, belong here – no matter where I'm from." 
When it comes to being a first-generation and international student at UMD, Montero Atienza feels it is a learning process that offers lots of life lessons along the way. Leaving her small town – and her family – in Spain to come to the United States to pursue her Ph.D. has been the hardest yet most rewarding experience of her life, she said. 
Over the past few months, Montero Atienza said she has learned to embrace her differences and learn to appreciate the beauty in differences. She also learned how to ask for help even when it means going out of her comfort zone. Even more, she has learned how to be a resource for other people who want to pursue their dreams, but have limited resources. She largely credits these new traits to her time spent with BIOE Professor and Associate Chair for Diversity, Equity, and Inclusion Alisa Clyne.
In her spare time, Montero Atienza enjoys cooking up tastes of home: dishes such as paella, pan con tomate, tortilla, and many others. 
 
Top