Dandin Wins First Jimmy H. C. Lin Award for Entrepreneurship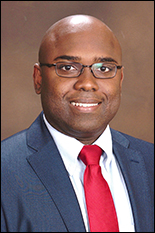 Bioengineering graduate student and Fischell Fellow Marc Dandin, his co-advisor Associate Professor Pamela Abshire (Department of Electrical and Computer Engineering [ECE]), and David Sander (Ph.D. '11, ECE, also advised by Abshire) have received the first Jimmy H. C. Lin Award for Entrepreneurship in recognition of their business plan for Ibis Microtech, one of the finalists in the 2011 University of Maryland $75K Business Plan Competition. The company is a new entrepreneurial venture aiming to equip medical professionals, food quality control technicians, first responders, and national defense agencies with cost-effective diagnostic devices capable of performing laboratory-grade analyses on-site, and in record time.
In 2008, Jimmy H. C. Lin, a beloved, longtime ECE professor, endowed the department with the Jimmy Lin Fund for Innovation and Invention. The goal of his generous gift was to promote innovation among students, staff and faculty by stimulating, encouraging and rewarding the invention and patenting process. After Lin passed away in 2009, his wife, Mrs. Anchen Lin, decided to expand upon his original gift to endow a new fund in her husband's name. The purpose of the Jimmy Lin Endowment for Entrepreneurship is to provide annual awards to students, staff, and faculty who transform their ideas into innovations through invention and technology commercialization. The awards include the Jimmy H. C. Lin Award for Invention, the Jimmy H. C. Lin Award for Entrepreneurship, and the Jimmy H. C. Lin Graduate Scholarship. Interim ECE chair Professor Rama Chellappa announced the new awards and scholarships at the first annual Jimmy Lin Entrepreneurship Awards ceremony, held in September 2011. "I am very honored and humbled to share this award with my colleagues in ECE," says Dandin. "On behalf of the team, I would like to thank Mrs. Lin for continuing Dr. Lin's vision to inspire students and faculty to engage in technology entrepreneurship. I am also thankful to [my] department, BioE, for playing an active role in nurturing a strong entrepreneurship tradition within the [A. James] Clark School of Engineering through its Fischell Fellowship Program. Being a Fischell Fellow has greatly broadened my Ph.D. experience by allowing me to devote time to multi-disciplinary technology ventures such as Ibis Microtech."
Learn More: "Detecting Food- and Water-Bourne Pathogens Any Time, Anywhere"—a profile of Marc Dandin and the research that earned him the 2008 Fischell Fellowship in Biomedical Engineering. Watch Marc Dandin present on behalf of Ibis Michrotech at the 2011 $75K Business Plan Competition » About the Jimmy Lin Endowment for Entrepreneurship »
Published October 4, 2011