Lin Wins Golden Key Scholarship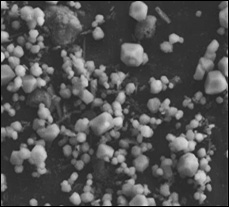 Fischell Department of Bioengineering (BioE) junior John Lin has been named the first place winner of the Golden Key Engineering and Technology Scholarship. The $1000 award is given by the
Golden Key International Honour Society
.
Lin was recognized for the research he carried out as a 2007-2008 ASPIRE Fellow in the Tissue Engineering and Biomaterials Laboratory, directed by his academic advisor, BioE Associate Professor John Fisher.
Lin's project focused on the use of hydroxyapatite hydrogels for craniofacial reconstruction. Hydroxyapatite, a naturally-occurring mineral found in human teeth and bones, is sometimes used to promote or support bone growth, or to fill in an area where bone has been removed. Lin created a biocompatible gel containing an even dispersion of hydroxyapatite that could act as a "scaffold", or supporting environment, for transplanted bone cells injected into a patient with severe facial injuries. The gel would support the cells as they grow and fill in cracks or holes in damaged bone, resulting in more effective healing, fewer complications, and a more natural-looking result.
ASPIRE, A Scholars Program for Industry-Oriented Research in Engineering, offers students the opportunity to move beyond the classroom by working with engineering faculty or staff on real-world engineering projects. Lin, who was debating whether to ultimately attend medical school or remain a bioengineer, felt working with Fisher gave him the opportunity to experience "real bioengineering".
"My whole lab experience has been memorable," says Lin. "I learned how to harvest, culture, and passage cells. I performed staining experiments for live/dead assays of the cells. I isolated RNA to create cDNA to measure genetic expression using RT-PCR. I felt the responsibility of running an experiment. I experienced [performing] electron and transmission microscopy and new lab measuring techniques such as electron dispersive spectroscopy. It was truly an amazing experience. And at the end of the year, we had a lab party that consisted of a Wii and a bunch of graduate [students], post-docs, and [Professor] Fisher making jolting motions with their arms. It was GREAT. I have a great deal of gratitude and appreciation for Professor Fisher, the ASPIRE award, and my post-doctorate mentor Minal Patel for trusting me with this great opportunity."
After completing his B.S., Lin plans to attend graduate school, but will first take a year off to travel, visit other universities, and complete work on his current research project, a new drug targeting method for the treatment of deep surface tumors.
"John is an extremely proactive and creative researcher," Fisher says of Lin. "Based on both his ability and energy, he is very deserving of the Golden Key Engineering and Technology Scholarship."
Learn More:
Visit the Golden Key International Honour Society web site »
Visit the Tissue Engineering and Biomaterials Laboratory web site »
Visit ASPIRE web site »
Published October 22, 2008