Payne Appointed Guest Professor at South China University of Technology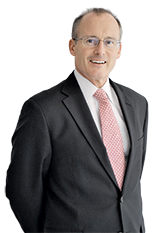 Fischell Department of Bioengineering (BIOE) professor Gregory Payne (joint, Institute for Bioscience and Biotechnology Research) has received a three-year Guest Professor appointment at South China University of Technology (SCUT).
Located in the city of Guangzhou, SCUT is a multidisciplinary university, merging science, engineering, business management, arts and social science, medicine, and other disciplines. Since its founding, SCUT has educated more than 350,000 graduates at all levels, many of whom have made contributions to China and the world in the fields of economy, technology, management and education.
Payne is engaged in an ongoing collaboration with SCUT School of Materials Science and Engineering professor Hua Dong. Currently, Payne is working with SCUT to advance understanding of programmable materials.
Payne's appointment, effective Dec. 6, 2016, will run through November 2019.
In addition to his appointment with SCUT, Payne serves as a Guest Professor at Wuhan University (2013 – present), one of China's top ten educational institutions. He is also Chair Professor at East China University of Science and Techology (2013 – present).
Published January 10, 2017