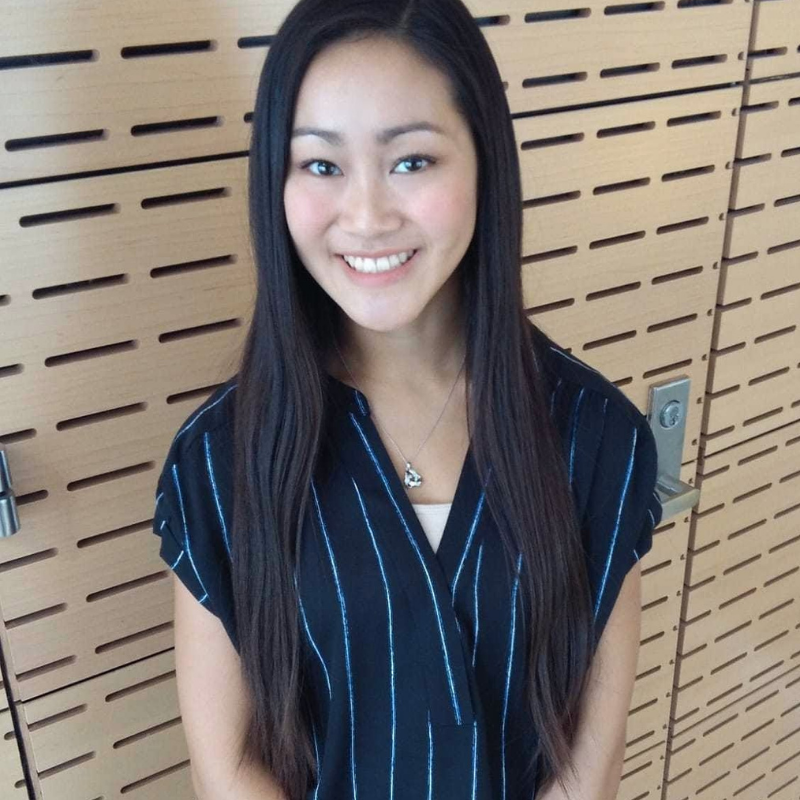 There are so many opportunities in the world of health, and having knowledge in biology while understanding technical engineering concepts is a valuable skill.
Junior Emily Leo attributes her interest in bioengineering to high school classes in math, science, and even classical ballet. 
Emily is a Maryland native from Potomac and has 27 UMD alumni in her family, including her father. In high school, she excelled in math and science courses. A dance-related knee dislocation injury - and the ensuing hours of physical therapy - piqued an interest in orthopedics for Emily. "Then, I took an Anatomy and Physiology class in high school which really drove my interest in studying the human body and contributing toward the field of health," she explains. "While I enjoyed biology classes, I didn't want to lose the technical component. My dad graduated from UMD with a degree in Mechanical Engineering, so from a young age I knew about engineering. I chose bioengineering when applying to UMD because I thought it would be a perfect intersection of math, biology, and innovation. It wasn't until I got to campus that I realized there was so much more to the field than prosthetics!"
On campus, Emily quickly became involved in multiple extracurricular activities including student-run Ballet Company M. Last year, she performed the lead role of Clara in The Nutcracker - the holiday classic performed by Ballet Company M each winter. This year, Emily is the organization's Vice President and Artistic Director, and has enjoyed (now virtually) teaching ballet classes and leading rehearsals. She is also involved in Alpha Omega Epsilon, Student Alumni Leadership Council, QUEST Honors Program,  Women in Engineering (WIE), and the Research, Instruction, and Service in Engineering (RISE) Leadership Academy.  
"Growing up, I remember attending Maryland Day every year and going to events hosted by the Women in Engineering department," says Emily. "Events such as Girl Scout Engineering Day and Discover Engineering gave me the opportunity to connect with current students and learn more about what engineering actually entailed. Attending these WIE events also allowed me to see role models, strong women succeeding in a male dominated field." 
Emily was attracted to the Fischell Department of Bioengineering (BIOE) specifically for its dedication to making a positive impact on the world of human health. Her favorite BIOE course that she has taken thus far is Biotechnology and Bioproduction (BIOE460). Students enrolled in BIOE460 learn about bacteria cell culture and the production of biopharmaceuticals. They also have the opportunity to solder and learn how to operate machinery needed to conduct scale-ups of cell batches. "The class embodied bioengineering for me because there was so much interaction of biology wet lab skills and technical engineering aspects," Emily explains. 
After her freshman year, the BIOE student participated in a summer Research Experience for Undergraduates (REU) program at the University of Virginia in Charlottesville. The following summer, she worked at the U.S. Food and Drug Administration (FDA) as a Management Analyst, receiving generic drug applicants and analyzing them for specific criteria. "Although it was conducted virtually due to the COVID-19 pandemic, I learned a lot about the drug regulation process for generic drugs," explains Emily. "This semester, I am working part-time for the same team that I worked with over the summer." 
In Fall 2020, Emily Leo joined the Kuo Lab as an undergraduate researcher. BIOE Associate Professor Dr. Catherine Kuo's research characterizes structure-property relationships of embryonic tendons during development to identify key regulators of tendon formation that may serve as therapeutic targets to enhance adult tendon regeneration. Emily's postdoctoral mentor in the lab -  Dr. Stefanie Korntner - studies craniofacial tendons using chicken embryo models. "So far, I have absolutely loved being involved with research in the Kuo Lab," says Emily." "This semester, I have been focusing on learning how to do tissue processing and tissue sectioning which is unlike anything I've ever done. I help Dr. Korntner with embryo harvesting and tissue processing, which involves fixing the tissue, dehydrating the sample, and dissecting the sample. I have also learned how to section these tissue samples using a microtome. I have really enjoyed the hands-on learning and getting to be involved with the lab." 
After earning her undergraduate degree, Emily plans to work in the biopharmaceutical industry, either working with upstream/downstream processing or helping design machinery to be used in those labs. She is also interested in designing biomaterials used in the medical field and possibly joining a consulting firm. 
"There are so many opportunities in the world of health, and having knowledge in biology while understanding technical engineering concepts is a valuable skill," says Emily. "I think the BIOE major offers a perfect mix of specialization and also breadth of knowledge that can be applied almost anywhere." 
Top