Advisory Board Member Dr. Pinchuk Speaking at AIMBE Annual Event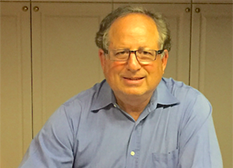 Fischell Department Advisory Board member Leonard Pinchuk is a featured speaker at the upcoming American Institute for Medical and Biological Engineering (AIMBE) Annual Event. The event takes place March 29-30, 2020 in Washington, D.C.
Dr. Pinchuk has 130 U.S. patents, 100 publications and founded 10 companies. His major accomplishments include the invention of the Nylon 12 angioplasty balloon, the helical wire stent, the modular stent-graft, a drug-eluting stent (TAXUS®, Boston Scientific, Natick, MA), several biomaterials (Bionate® and SIBS), a novel glaucoma tube (the InnFocus MicroShunt®) and the next generation intraocular lens. His inventions are used in more than a hundred million patients with a financial impact well over $100 billion.
He was inducted into the National Academy of Engineering in 2012, was awarded the 2017 Society for Biomaterials Innovation and Technology Award, San Antonio's BIOMED SA Award (2017) and the Ohio University/NAE 2019 Fritz J. and Dolores H. Russ Prize – which some consider the world's top prize in engineering.
AIMBE is a non-profit organization headquartered in Washington, D.C. representing the most accomplished individuals in the fields of medical and biological engineering. Its annual event is a biomedical engineering conference combining scientific lectures with public policy discussion.
Published January 10, 2020