BIOE Undergrad Launches Black STEMpowerment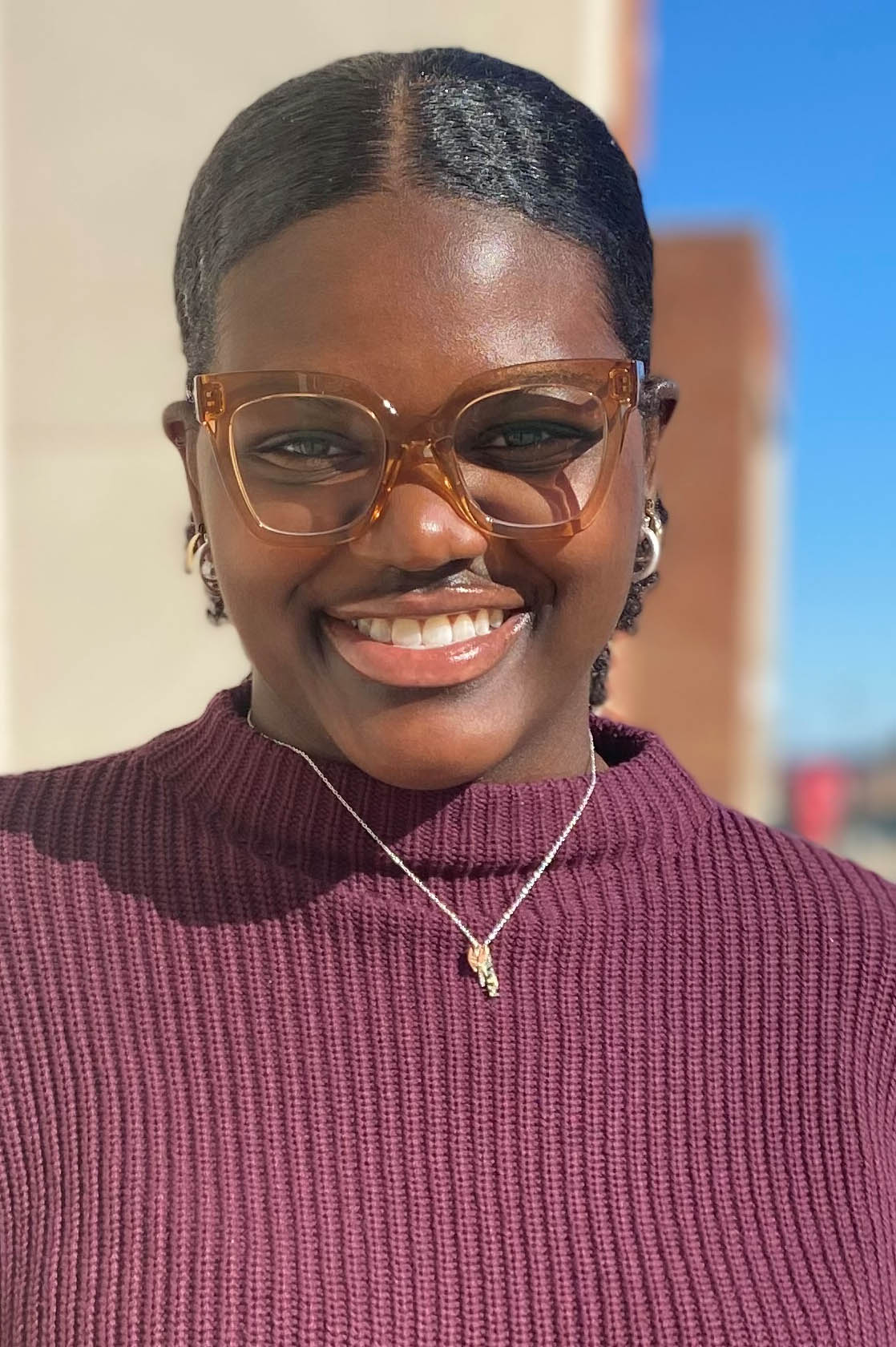 As a child, Fischell Department of Bioengineering (BIOE) junior Bryana Rowley always knew that the STEM career path was for her – especially when, in elementary school, she took part in a competition led by Destination Imagination, a global education nonprofit that inspires students of all ages to create solutions for science, technology, engineering, arts, and math (STEAM) challenges. "I was able to learn that I was not only good at innovating and creating new things, but that I also really enjoyed it," Rowley exclaimed.
Over the past three years, Rowley has experienced personal victories and opportunities for growth as a bioengineering undergraduate. "As someone who had straight A's all my life, I couldn't imagine anything less," she said. "I was in for a rude awakening when I took Calculus I."
Rowley struggled in the class. But, instead of giving up, she remained determined.
Then, the COVID-19 pandemic created a whole new layer of challenges and what once seemed unthinkable happened again: Rowley felt herself sinking in another class. "The roadblocks that I consistently crossed in my path could have been discouraging and could have meant it was time for me to quit. But, I refused!" she said.
Rowley decided to tackle these newfound challenges head-on. She went on to succeed in 300- and 400-level bioengineering courses – an accomplishment she once couldn't envision. Among her favorite classes were synthetic biology, taught by then-BIOE senior lecturer Angela Jones. "It was great to explore the current biological diseases, technologies, and therapeutics that are at the forefront of our bioengineering research endeavors," Rowley said. "I was able to take away quite a bit from that course that I can hopefully use in the future."
During the pandemic, Rowley found a new avenue for one of her greatest passions: Black STEMpowerment. "Being a woman of color in STEM – in particular, a Black woman in engineering – is an aspect of my identity that comes with a unique set of experiences," she explained. "I do believe that there comes a power with being a Black womxn in STEM, by which we can use our identities to revolutionize the world – if only we're given a seat at the table." Rowley uses the spelling, "womxn" to acknowledge the significance of intersectionality – how race, gender, class, sexual orientation, physical ability and other individual characteristics impact one's experiences.
Rowley decided to use her social media channels for good; she built Black STEMpowerment to be a platform community for Black womxn in STEM. Her hope is that it will serve as a source of inspiration for future generations of minority STEM students. On Instagram, Rowley uses her new platform to host a variety of segments all aimed at highlighting Black womxn professionals and students. Most notable, she says, is the "STEMpowered Spotlight," which provides Black womxn in STEM with an opportunity to share advice and what Rowley refers to as "their why." Another important segment is what Rowley calls "Level Up: A STEM Talk!" In this segment, Rowley interviews Black womxn from a variety of STEM fields and asks them to share a firsthand account of their experiences – including both challenges and accomplishments. In just a year and half, Rowley's STEMpowerment platform has drawn nearly 3,500 followers.
Rowley says her favorite part of Black STEMpowerment is the opportunity to meet many amazing womxn from across the world. "I used to think that the pool of Black womxn in STEM was so small but, the community is so expansive and diverse!" Rowley exclaimed. Through Black STEMpowerment, Rowley has met womxn from Nairobi to London to Los Angeles. "I can truly say that this experience has shaped me as an engineer," she said. "The tips that I have learned, advice that I have been given, and even just the reassurance that I am not alone in certain experiences have only enriched my experience here at the University of Maryland."
After graduation, Rowley hopes to work toward bridging the gap between people and medicine. "The gaping chasm between patients and the scientific community must be mended if we hope to build trust and further ourselves as a society," she said. As for the future of Black STEMpowerment? Rowley is interested in expanding the community platform to one day launch a nonprofit organization to host STEM workshops and activity days for young Black girls.
Published February 15, 2022