Clyne, Maisel to Join BIOE Faculty in 2019
The Fischell Department of Bioengineering and the A. James Clark School of Engineering are honored to welcome two new faculty members, Associate Professor Alisa Morss Clyne and Assistant Professor Katharina Maisel. Both Clyne and Maisel will begin their appointments in January 2019.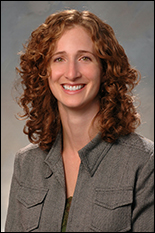 Clyne is an expert in endothelial cell biology, biomechanics, and metabolomics. Leading up to her BIOE appointment, Clyne served as an associate professor of mechanical engineering, with a courtesy appointment in the School of Biomedical Engineering, Science, and Health Systems, at Drexel University. There, Clyne also served as director of the Vascular Kinetics Laboratory, which investigates integrated mechanical and biochemical interactions among cells and proteins of the cardiovascular system. She is particularly interested in how endothelial cell mechanotransduction changes in a diseased environment, and how fluid shear stress and substrate mechanics affect biochemical binding kinetics, transport, and signaling.
Clyne received the National Science Foundation (NSF) CAREER award in 2008, an American Heart Association (AHA) National Scientist Development Grant in 2010, and the Biomedical Engineering Society-Cellular and Molecular Bioengineering (BMES-CMBE) Rising Star award in 2011. She has received research and educational funding from NSF, the National Institutes of Health (NIH), AHA, the U.S. Department of Education, the Nanotechnology Institute, and the State of Pennsylvania, and she has published in diverse journals including Lab on a Chip, the Journal of Biomechanics, Annals of Biomedical Engineering, and Tissue Engineering. She is a fellow of the American Society of Mechanical Engineers (ASME) and the AHA, and a member of the American Society for Engineering Education (ASEE), BMES, the North American Vascular Biology Organization (NAVBO), and the Society of Women Engineers (SWE). Her teaching focuses on cell and matrix biomechanics, with a particular focus on cardiovascular fluid mechanics, and she founded several programs to enhance diversity within engineering.
Clyne received her bachelor's degree in mechanical engineering from Stanford University and later worked as an engineer in the GE Aircraft Engines Technical Leadership Program for four years, concurrently earning her master's degree in mechanical engineering from the University of Cincinnati. She received her doctorate in medical and mechanical engineering from the Harvard-MIT Division of Health Sciences and Technology.
"I decided to join the Fischell Department of Bioengineering because I truly believe that this is the ideal environment in which to grow my career, while also contributing to the department's growth," Clyne said. "I look forward to working with the collegial and dynamic faculty and staff, along with the talented and motivated students."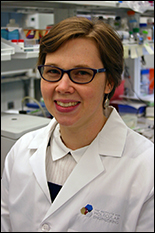 Maisel is an expert on mucosal drug delivery, lymphatic endothelial cell biology, and immunoengineering. Her research interests include designing tools for investigating roles of stromal tissues – in particular, the lymphatics – in disease pathology; and developing novel immunomodulatory drug and drug delivery targets for improved treatment of mucosal diseases including, but not limited to, allergies, lymphangioleiomyomatosis (LAM), and inflammatory bowel disease. Her doctoral research focused on the development of nanocarriers and fluid-absorption-inducing drug delivery vehicles for improving gastrointestinal drug delivery. And her for her postdoctoral research, Maisel studied the immunomodulatory roles of lymphatics in allergic airway inflammation and the immune response lymphangioleiomyomatosis, a rare lung disease, to develop new molecular targets for treatment.
Maisel earned a bachelor's degree in materials science and engineering from the University of Michigan, and a Ph.D. in biomedical engineering from Johns Hopkins University. As a graduate researcher, she received an NSF graduate research fellowship, and the JHU Center for Nanomedicine Award for Research Excellence. As a postdoc, Maisel began as a T32 fellow in respiratory biology and then was awarded an F32 NIH NRSA postdoctoral fellowship. Maisel's work has been published in various journals including the Journal of Controlled Release, Adanced Drug Delivery Reviews, and the Journal of American Respiratory and Cellular Biology. Maisel has also continuously supported enhancing retention of women in STEM, and, as part of this effort, co-founded the Graduate Women's Empowerment Network (GWEN) at Johns Hopkins University.
"I am particularly excited to join the Fischell Department of Bioengineering faculty for the broad expertise available within and outside the department, including collaborations with national institutes and hospitals around D.C., as well as the potential for developing translational biotechnologies for clinical applications," Maisel said.
Published July 31, 2018