Emily Leo Receives Clark School Dean's Award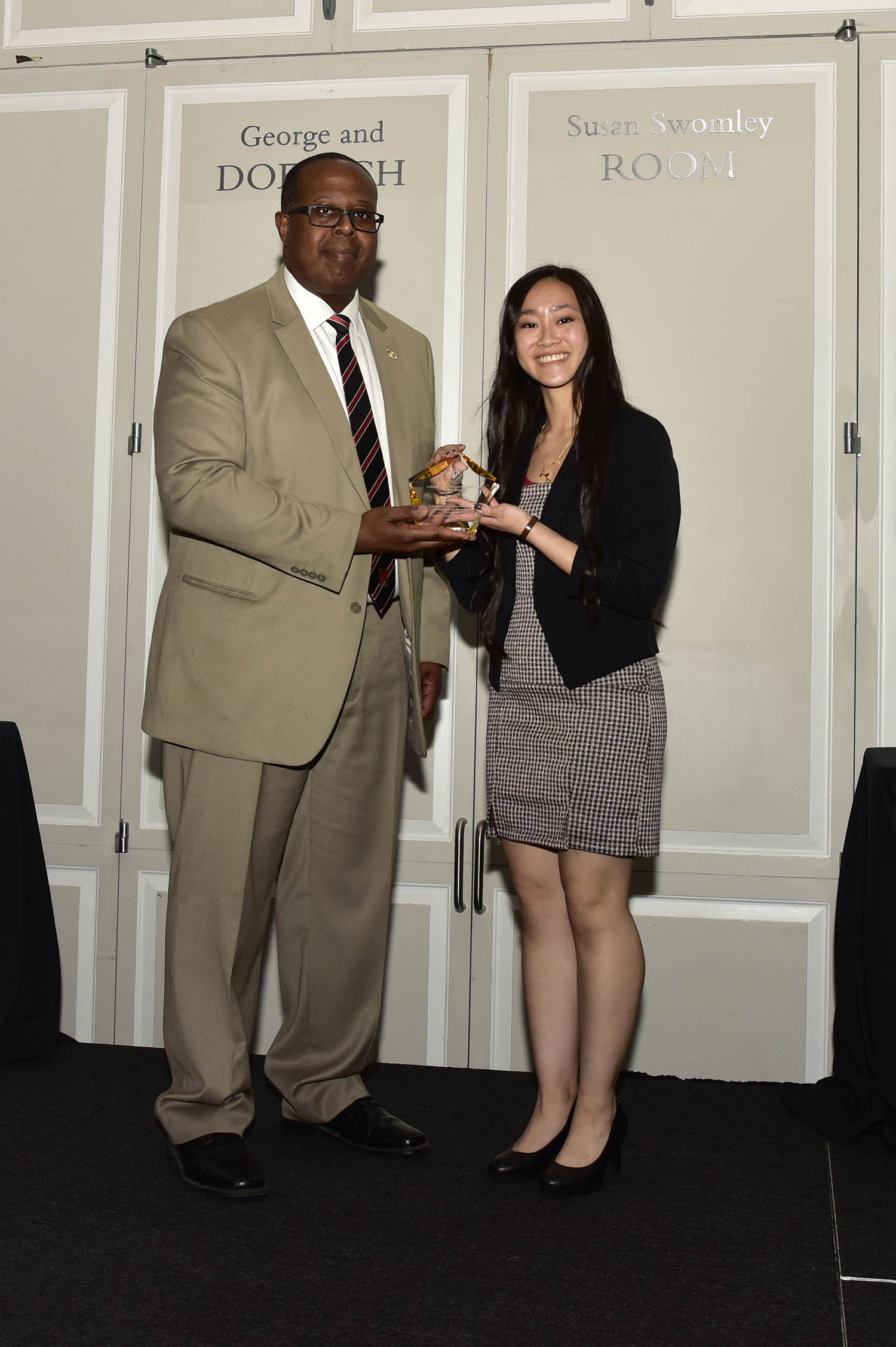 Fischell Department of Bioengineering senior Emily Leo received the A. James Clark School of Engineering Dean's Award, presented for excellence in academics, leadership, and service to the college.
Each year the A. James Clark School of Engineering at the University of Maryland celebrates exceptional undergraduate scholars through its Honors and Awards, which recognize students for their academics, leadership, and service.
"We're surrounded by greatness at the Clark School, and these students are proof of it. Congratulations to all of them, and those who support them, on their achievements," said Clark School Dean Samuel Graham, Jr. "Climate change is threatening food supplies. Roads, bridges, and tunnels, when built without a focus on equity and inclusion, create inequities in communities. Modern medicine needs treatments and devices that are increasingly fit to individuals. Solving these grand challenges requires engineers—and the students we honor today will lead the way. We're very excited to follow their careers."
Leo is a member of the Design Cultures & Creativity program, QUEST, and RISE. She is co-president of Ballet Company M, a Women in Engineering Program intern, a resident assistant, and a researcher in the Kuo lab. She is actively involved in the Society of Women Engineers, Alpha Omega Epsilon, the Student Alumni Leadership Council, Tau Beta Pi, and Omicron Delta Kappa. Leo has led the Women in Engineering peer mentor program, founded a summer program for prospective students, and coordinated Discover Engineering. Following graduation, she will be working as a process engineer at CRB.
In addition to the Dean's Award, Leo also received the Women in Engineering Advancement Award, alongside fellow RISE Research Summer Program team members Elizabeth Kinnard (a bioengineering senior), and Rebekah Schrader (a fire protection engineering student).
Published May 13, 2022