Kjellerup Co-organizes Biofilms Conference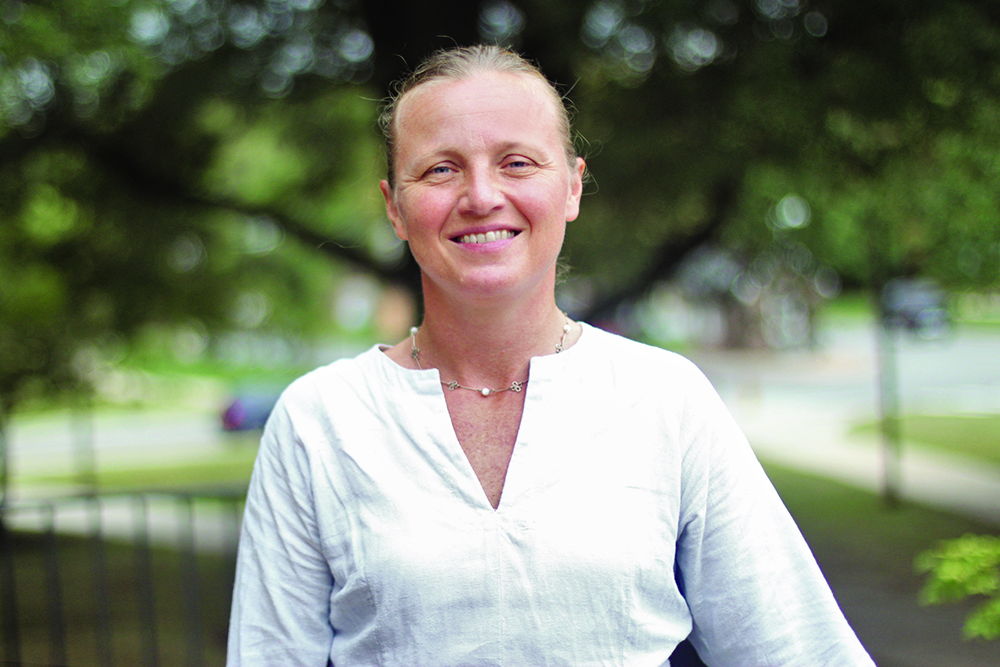 Researchers in the area of microbial biofilms will gather in Guangzhou, China from October 10-13 for the 2nd International Conference on Biofilms (ChinaBiofilms 2019).
The event is being co-organized by Pedro E. Wasmer Professor Birthe Kjellerup, who holds faculty positions in the Department of Civil and Environmental Engineering as well as the Fischell Department of Bioengineering at UMD's A. James Clark School of Engineering.
ChinaBiofilms 2019 aims to "bring together innovative academic and industrial experts in the field of biofilms, to promote research and developmental activities in biofilms, and to promote scientific information interchange between researchers, developers, engineers, students, and practitioners working all around the world," according to an official statement. It is part of a series of biennial international meetings on microbial biofilms, launched by Dr. Mark Shirtliff from the University of Maryland, Baltimore and Dr. Zhenbo Xu from South China University of Technology.
The event kicks off with a preliminary day of workshops on October 10, to be followed by the three-day main conference. Day 1 of the main conference (October 11) will focus on clinical microbiology, Day 2 (October 12) on foodborne and marine microbiology, and Day 3 (October 13) on applied and environmental microbiology.
"This is a great opportunity for biofilm researchers not only to present their current work, but to meet colleagues and potentially lay the groundwork for new collaborations on microbial biofilms," Kjellerup said. For more information, e-mail 2019@chinabiofilms.org or visit the conference website.
A faculty member at UMD since 2014, Kjellerup conducts research in areas that include microbial biofilms in complex systems such as sediment, soil, urban water systems. She is co-editor of the journal Biofilm, a multidisciplinary journal launched in 2019. Kjellerup's promotion to associate professor with tenure was announced by the Clark School in May 2019.
Published August 20, 2019