Kofinas Featured in Chemical & Engineering News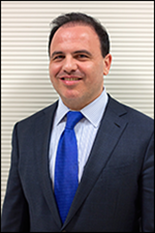 Fischell Department of Bioengineering Professor and Associate Dean Peter Kofinas was featured in Chemical & Engineering News (C&EN) for his work with polymer nanofibers for use in surgery as a sealant, hemostatic, and buttress for tissue repair.
This work is led by Fischell Department of Bioengineering Graduate student and Citrin Fellow Adam Behrens.
In the piece, "Airbrushed Polymers Could Seal Surgical Incisions," writer Katherine Bourzac discusses how researchers have proposed replacing sutures with sticky, biodegradable mats of polymer nanofibers to seal surgical incisions and promote healing. Bourzac highlights Kofinas' work with researchers at Food and Drug Administration and the Children's National Medical Center on surgical adhesives for sealing up blood vessels and intestinal tissue. Even more, she notes that Kofinas and his colleagues have established a process to make mats of polymer nanofibers using an airbrush technique commonly used to apply paint.
"The researchers showed that the mats could seal diaphragm hernias and cuts to the lung, intestine and liver in a pig," Bourzac writes, noting that Kofinas and his team are currently working to improve the materials for surgical trials in animals.
Behrens (B.S., '10, chemical engineering) is now a PhD candidate in the final year of his dissertation research. He has been working with Kofinas since his sophomore year, when he was recruited from the professor's section of ENES 100: Introduction to Engineering Design. Today, much of his research focuses on how functional polymer materials can be used by surgeons and first responders to halt bleeding, repair hernias and perform intestinal anastomosis (the connection of two sections).
Since publication, the article has garnered much attention across a variety of platforms including Reddit and independent journal Medgadget.
Published April 1, 2014