Liang Receives BIOE Outstanding Graduate Research Award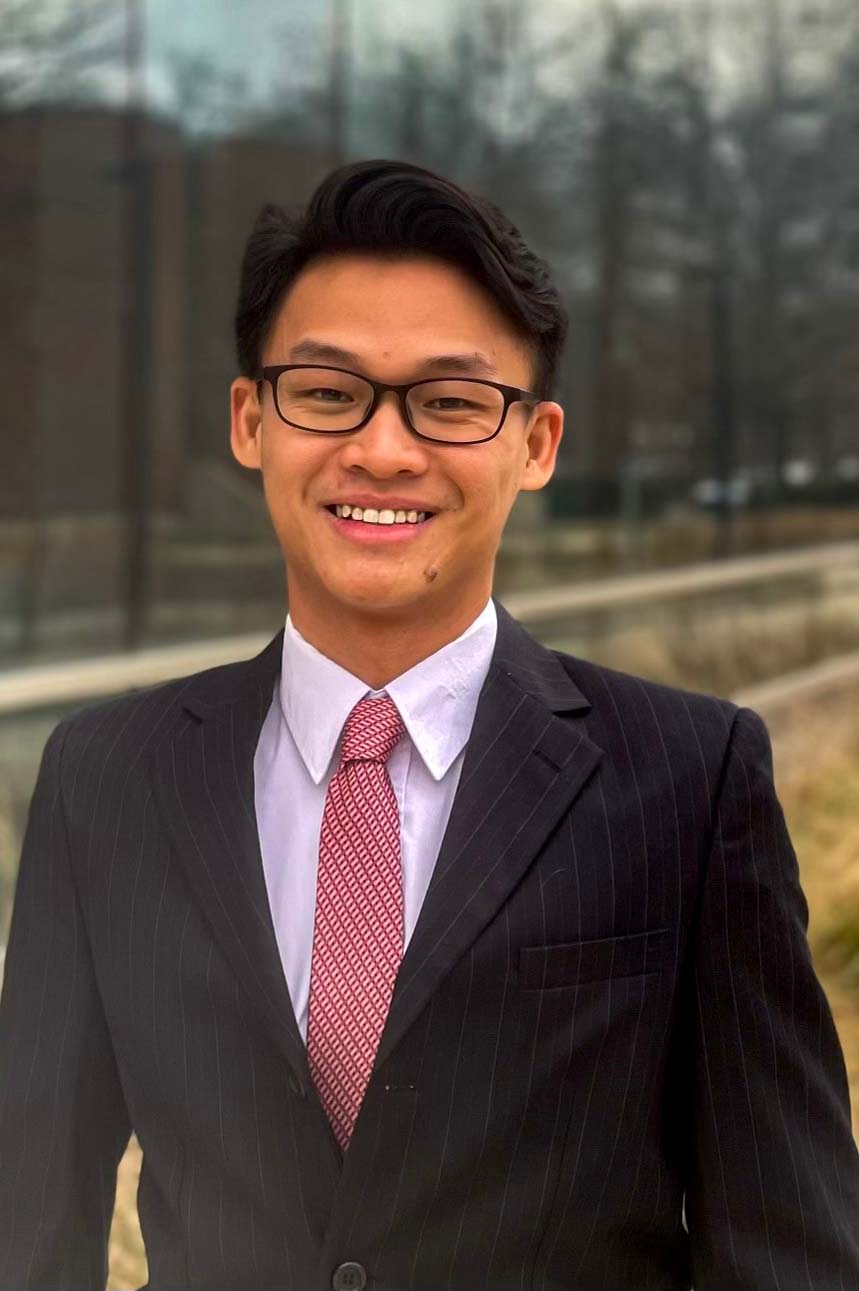 Fischell Department of Bioengineering Ph.D. candidate Barry Liang was named the latest recipient of the department's Outstanding Graduate Research Award in recognition of his work toward designing a light-activatable modality to treat drug-resistant cancer.
The standard for most cancer involves chemotherapy, which targets not only the tumor cells but also healthy cells. Even more, chemotherapy treatments often involve a cocktail of different drugs to kill the cancer in different ways.
Recognizing this, Liang is working in BIOE Assistant Professor Huang Chiao (Joe) Huang's Optical Therapeutics and Nanotechnology Laboratory to develop a light-activatable treatment that can pinpoint treatment to the intended target and minimize adverse effects on surrounding healthy cells.
"Imagine using a laser pointer to point to a specific area and activate the drug only in that area," Liang said.
The Gaithersburg, Md. native first developed an interest in bioengineering as an undergraduate studying biochemistry at St. Mary's College of Maryland. "While I enjoyed learning the fundamental science principles during my undergraduate studies, I really want to apply that knowledge in a more practicable or translational setting," he said. "I believe bioengineering is a unique discipline where fundamental sciences intersect with real-life applications."
Liang, a National Cancer Institute fellow, credits much of his academic success to his love for the fundamentals of science. "My undergraduate research experience taught me to first think about a problem at its most basic level," he said.
After graduation, he hopes to pursue a career in industry. "I want to understand the business side of science and how to push developed therapeutics into clinical approval," he said.
Outside the lab, Liang focuses on the fundamentals in a different setting: the kitchen. "I really enjoy cooking and experimenting with food," he said. "I like to challenge myself to recreate dishes that I've had from restaurants."
Liang's latest focus centers on fusion dishes.
"Cooking allows me to use my creativity to combine cuisines with different flavors and styles into a cohesive dish," he said.
Published March 4, 2022