Lowe Joins BIOE Faculty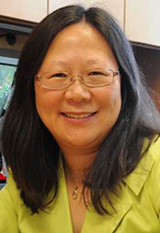 On Jan. 5, 2020, the Fischell Department of Bioengineering, along with the University of Maryland School of Dentistry, welcomed new faculty member, Professor Tao Lowe. Dr. Lowe was also named the Frederick G. Smith, MS, DDS, and Venice K. Paterakis, DDS, Endowed Professor in the School of Dentistry's Department of Oral & Maxillofacial Surgery.
Lowe most recently worked as an associate professor of pharmaceutical sciences and biomedical engineering at the University of Tennessee Health Science Center. Previously, she was an associate professor of pharmaceutical sciences at Thomas Jefferson University, an assistant professor of Surgery, Bioengineering, and Materials Science and Engineering, and co-director of the Integrated Graduate Degree Molecular Toxicology Program at Pennsylvania State University. Lowe received her Ph.D. Eximia Cum Laude from the University of Helsinki, Finland.
Lowe's research activities include design and development of multi-functional biomaterials for targeted and sustained drug and gene delivery, regenerative medicine and stem cell engineering for contraception and treatments of eye and brain diseases, diabetes, cancers, bone fractures and cartilage damages.
Published January 6, 2020