NCC-PDI, MedTech Innovator Accepting Pitches for 2020 Competition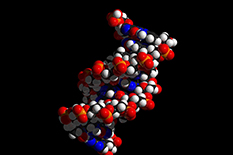 The National Capital Consortium for Pediatric Device Innovation (NCC-PDI), in collaboration with the MedTech Innovator, is now accepting applications for its showcase pitch event on March 23, 2020 in College Park, Maryland. The competition is focused on pediatric devices in three areas of critical need: Cardiovascular, orthopedic and spine, and neonatal intensive care unit (NICU).
Up to ten companies selected from this event will move on to the "Make Your Medical Device Pitch for Kids!" on October 4, 2020 in Toronto, Canada to compete for up to $250,000 in grant awards. These companies also receive a spot in the MedTech Innovator 2020 Accelerator – Pediatric Track, which provides a customized curriculum and in-depth mentorship. The goal of the competition and accelerator is to increase the pace of development and commercialization of critically needed pediatric medical devices for the benefit of children everywhere. Applications are currently being accepted until midnight, Eastern Standard Time, on Feb. 15, 2020. Results for the March 2020 NCC-PDI pitch event are announced in late May 2020.
Now in its seventh year, NCC-PDI is led by the Sheikh Zayed Institute for Pediatric Surgical Innovation at Children's National Hospital and the A. James Clark School of Engineering at the University of Maryland. Additional consortium members include accelerators Medtech Innovator and BioHealth Innovation, along with design firm partner Archimedic. NCC-PDI is one of five FDA-funded nonprofit pediatric device consortia focused on facilitating the development, production and distribution of pediatric medical devices.
To date, NCC-PDI has mentored over 100 medical device sponsors to help advance their pediatric innovations, notes Eskandanian, with six devices having received either their FDA market clearance or CE marking. She says the success of NCC-PDI's portfolio companies is attributed to funding, mentorship, support from partners, facilitated interactions between device innovators and potential investors, and being discovered during their presentations at the signature "Make Your Medical Device Pitch for Kids!" competitions.
While advancements have been made in some pediatric specialties, there is still a critical need for novel devices in cardiovascular, orthopedic and spine, and NICU areas. On average over the past decade, only 24 percent of life-saving medical devices approved by FDA – those that go through PMA and HDE regulatory pathways – have an indication for pediatric use. Of those, most are designated for children age 12 or older.
"Innovators who choose to specialize in the pediatric market face a unique opportunity to improve quality of life not only for thousands of children, but also for their families and caregivers," says William E. Bentley, Ph.D., Robert E. Fischell distinguished professor and director of the Robert E. Fischell Institute for Biomedical Devices at the University of Maryland. "We want to help innovators overcome the challenges to achieving this."
For more information and to apply for the upcoming NCC-PDI pitch competition, visit https://medtechinnovator.org/pediatricapply/.
Published January 9, 2020