FDA, CERSI Accepting Applications for 2022 Digital Health Bootcamp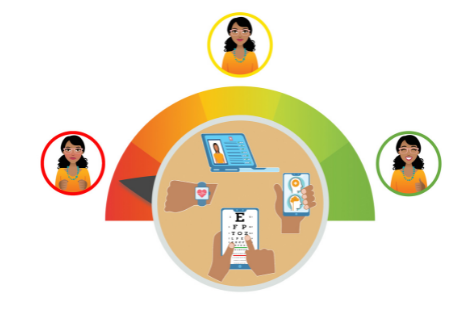 The FDA Center for Devices and Radiological Health (CDRH), the University of Maryland Center of Excellence in Regulatory Science and Innovation (CERSI), and the Johns Hopkins University CERSI are hosting an immersive mini-bootcamp on January 26, 2022, that will be held virtually and in a condensed format due to the COVID-19 pandemic. The bootcamp is designed for digital health innovators – such as those working on sensors, wearables, or other digital health tools to be used in clinical trials to capture information about how patients feel, function, and survive.
This event is designed to help innovators navigate the digital health technology development and evaluation journey from patient needs assessment, to product development and validation tailored to supporting the context of use, to measuring patient outcomes and preferences.
The hands-on training will provide an opportunity for early-stage innovators to become fluent with terminology and aware of regulatory considerations and resources, enabling them to:
Have more informed interactions with regulators.
Improve their evidence generation.
Bring safe and effective medical technologies into the healthcare system in a timely manner.
The emphasis of this bootcamp will be on dgital health technologies used to facilitate assessment of patient outcomes in clinical trials (i.e., clinical outcome assessments (COAs)). This bootcamp is targeted to beginner and intermediate learners.
Participants are required to complete an initial interest form by no later than 11:59 p.m. ET on December 2nd, and will be notified if they are selected and invited to register for attendance. There is no registration fee.
The event itself will be virtually delivered by FDA staff on Wednesday, January 26, 2022, from 10:30 a.m. to 3:30 p.m. ET.
Prior to the bootcamp, selected participants must complete approximately one hour of pre-boot camp activities on their own in advance of the live event.
The list of speakers and current agenda are available online. For more information, please email cersi@umd.edu.
The University of Maryland Center of Excellence in Regulatory Science and Innovation (M-CERSI) is an FDA-funded collaborative partnership between the University of Maryland, College Park (housed within the Robert E. Fischell Institute for Biomedical Devices), and the University of Maryland, Baltimore. M-CERSI focuses on modernizing and improving the ways drugs and medical devices are reviewed and evaluated. Researchers from both campuses work with FDA staff to support the development of new tools, standards and approaches to assess the safety, efficacy, quality and performance of FDA-regulated products.
Published November 12, 2021