Kuo Named Editor-in-Chief of Journal of Tissue Engineering & Regenerative Medicine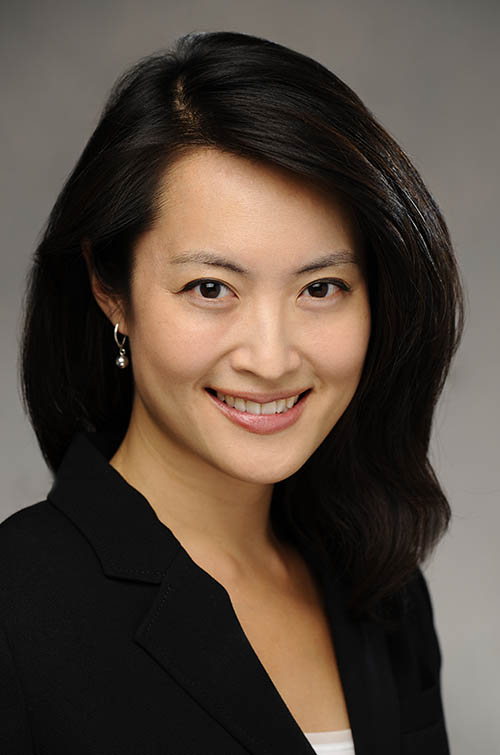 University of Maryland Fischell Department of Bioengineering (BIOE) Associate Professor Catherine K. Kuo has been named editor-in-chief of the Journal of Tissue Engineering and Regenerative Medicine (JTERM), effective Jan. 1, 2022. The multidisciplinary journal published by Wiley focuses on the development of novel tissue engineering and regenerative medicine approaches to restore, maintain, or improve tissue or organ function.
"I am honored to assume the role of editor-in-chief for JTERM," Kuo said. "JTERM is a leading platform to publish innovative discoveries and new advances in tissue engineering and regenerative medicine research. I am excited to lead JTERM in promoting excellence within the scientific community."
In addition to her BIOE appointment, Kuo holds an appointment in the Department of Orthopaedics at the University of Maryland School of Medicine. She is an elected fellow of the American Institute for Medical and Biological Engineering (AIMBE) and an elected member of the Council for the Tissue Engineering and Regenerative Medicine Society of Americas (TERMIS-AM). Kuo's previous honors include the Orthopaedic Research Society (ORS) GoLife Innovation in Research Award, the Stem Cell Research and Therapy Emerging Investigator Award, the March of Dimes Basil O'Connor Starter Scholar Research Award, and the National Science Foundation Faculty Early Career Development Program (NSF CAREER) Award.
"We, the faculty of the Fischell Department of Bioengineering and members of the wider University of Maryland community, are tremendously excited for Dr. Kuo's appointment as editor-in-chief of JTERM," said BIOE chair John P. Fisher. "Dr. Kuo is a stand-out expert in the field whose vision and insights will prove invaluable to JTERM. Her rise to leadership is a direct result of her hard work and determination, and her appointment will help further shape the course for greater representation of women on the editorial boards of scholarly journals in STEM."
Dr. Tony Chen, JTERM Journal Publishing Manager, said, "We are excited to appoint Dr. Kuo as the Editor-in-Chief of the Journal of Tissue Engineering and Regenerative Medicine. Her expertise and vision for the journal are uniquely positioned to advance JTERM onto the next step in its journey."
On the research front, Kuo is an expert in biomaterials, stem cell-based tissue engineering, regenerative medicine, and tendon mechanobiology. Her work focuses on designing new tissue engineering and regenerative medicine therapies, with a focus on adult and fetal tendons, informed by the physical and biological regulation of embryonic musculoskeletal tissue development.
In addition to her appointment to JTERM, Kuo serves on the ORS Publications Advisory Board for the Journal of Orthopaedic Research, and on multiple editorial boards of major journals in the fields of tissue engineering and regenerative medicine, biomaterials, orthopaedics, and biomedical engineering.
Prior to joining BIOE in 2020, Kuo was an associate professor in the Departments of Biomedical Engineering and Orthopaedics at the University of Rochester. While there, she also served on the Senior Executive Committee for the Center for Musculoskeletal Research.
Kuo earned her B.S.E. in Materials Science and Engineering and Ph.D. in Biomaterials and Macromolecular Science and Engineering from the University of Michigan. She completed a postdoctoral fellowship in the Cartilage Biology and Orthopaedics Branch of the National Institute of Arthritis and Musculoskeletal and Skin Diseases (NIAMS) at the National Institutes of Health (NIH).
Published November 8, 2021