Lowe Named 2020 AAPS Fellow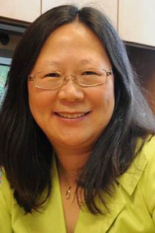 Fischell Department of Bioengineering and University of Maryland School of Dentistry Professor Tao Lowe was named a 2020 American Association of Pharmaceutical Scientists (AAPS) Fellow. Lowe was one of just seven AAPS Fellows named this year, and among five honored on Nov. 2 during the PharmSci 360 virtual conference.
"I am humbly honored to be recognized by my peers," Lowe said. "Being named a Fellow of AAPS is particularly significant to me because the AAPS mission is to use science and technology to improve human health, which is my passion and purpose in my career."
Founded in 1986, AAPS is a professional, scientific organization of approximately 7,000 individual members and over 10,000 actively participating stakeholders employed in academia, industry, government, and other pharmaceutical science related research institutes worldwide. AAPS Fellows are recognized for their professional excellence and sustained superior impact in fields relevant to the AAPS mission: to advance the capacity of pharmaceutical scientists to develop products and therapies that improve global health.
An international expert in pharmaceutical sciences - especially in biomaterials, drug delivery, nanotechnology, transport across biological barriers, and regenerative medicine - Lowe was jointly appointed to BIOE and the School of Dentistry in January. She was awarded a Coulter Foundation Early Career Award in Translational Research and is the first endowed professor in the School of Dentistry at the University of Maryland. In addition, Lowe pioneered periocular hydrogel technology for ocular drug delivery, and filled the market gap by offering six- to 12-month injectable contraceptives.
Prior to her University of Maryland appointments, Lowe worked as an associate professor of pharmaceutical sciences and biomedical engineering at the University of Tennessee Health Science Center. Previously, she was an associate professor of pharmaceutical sciences at Thomas Jefferson University, an assistant professor of Surgery, Bioengineering, and Materials Science and Engineering, and co-director of the Integrated Graduate Degree Molecular Toxicology Program at Pennsylvania State University. Lowe received her Ph.D. Eximia Cum Laude from the University of Helsinki, Finland.
Lowe's research activities include design and development of multi-functional biomaterials for targeted and sustained drug and gene delivery, regenerative medicine and stem cell engineering for contraception and treatments of eye, brain, ear, and heart diseases, diabetes, cancers, bone fractures and cartilage damages.
Published November 3, 2020