Kim Building to Expand for Bioengineering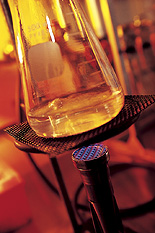 Clark Construction is designing a $4.3 million addition for the Jeong H. Kim Engineering Building to house the new Fischell Department of Bioengineering and Robert E. Fischell Institute for Biomedical Devices.
The addition will provide labs for new faculty and will be funded by a portion of the $31 million gift by Robert Fischell and his family late last year.
The Kim Building was designed to support such an addition. Construction is slated to begin this spring and a tentative completion date is set for summer of 2007.
Published February 14, 2006