UMD's Abts Featured in Discover Magazine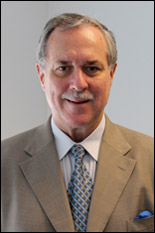 The University of Maryland's Research Associate Professor Leigh Abts' (Bioengineering/College of Education) effort to expand the next generation of engineers is featured in Discover magazine.

The article, titled "E is for Engineering: Empowering students to design a more sustainable future," focuses on the need to improve K-12 engineering curriculum as well as create a test to measure outcomes of engineering education.

For the past eight years, Abts, an expert in the field of Science, Technology, Engineering and Mathematics (STEM) education, has worked to develop an engineering Advanced Placement (AP) assessment for high school students. Rather than a multiple-choice exam, students will be presented with a problem, develop a prototype, and come up with a solution. He envisions the test as an online portfolio, the Innovation Portal, where students submit videos and sketches to show their thought process and problem solving skills. The portal provides a universal rubric for grading projects based on the design process.

"It is not enough to measure a student's grasp of the subject matter," Abts says. "Evaluating how that student approaches a problem or task to find workable solutions is more important."

The engineering AP test is currently under review by the College Board.

An abbreviated version of the article is available here. The full article is available only to Discover magazine subscribers.
Learn more about Abts' research here.


Published November 13, 2013