Dr. Silvia Muro, Genisphere Partner to Advance Drug Delivery Systems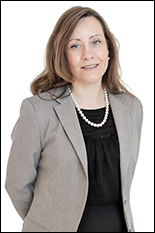 Genisphere LLC, provider of the 3DNA®drug delivery platform, has signed a collaborative and sponsored research agreement with the University of Maryland, through Fischell Department of Bioengineering (BIOE) associate professor Silvia Muro.
The overall goal of the partnership is to study the pharmacokinetics and pharmacodynamics of various 3DNA designs and formulations after in vivo administration. Additional aims involve targeting diseases of the vasculature as well as inflammatory responses, demonstrating various methods of endocytosis via appropriate targeting moieties, and studying the mode and mechanism of 3DNA crossing the blood-brain barrier.
Muro is a recognized expert on cellular and subcellular interactions and transport, as well as in vivo targeting, pharmacokinetics, biodistribution, and effects of drugs and drug delivery vehicles. She has also developed proprietary technologies and methods in these fields.
Muro was first to show Genisphere's DNA-based nanodevices could be modified to induce specific uptake mechanisms for intracellular delivery of diverse compounds. A follow-up publication in 2014 validated her prior demonstration of 3DNA as a drug delivery nanocarrier.
"We have previous evidence of active targeting of 3DNA after intravenous injection," Muro said. "The goal now is to expand our in vivo studies to additional animal models, evaluate different sized 3DNA molecules, study the impact of targeting, and compare routes of administration. We are looking forward to learning more about these nanoreagents and how they interact with cells as they deliver their cargo. Our early focus on pharmacokinetics and biodistribution will drive how the unique properties of this DNA nanoscaffold may be utilized to effectively reach diseased cells and cross the blood-brain barrier. My lab has developed several tools to study nanoparticles and their interaction with biological membranes and barriers."
"This collaboration, a decade in the making, is key for Genisphere," said Bob Getts, Genisphere's Chief Science Officer. "We want to build on the foundation of knowledge we have accumulated over the last few years integrating Dr. Muro's experience with 3DNA nanocarriers as well as her broad expertise in the targeted delivery and nanotechnology fields. The publications we expect from this partnership will be fundamental, and will also provide specific guidance for future applications as we build our drug pipeline in cardiovascular disease, oncology and neurotherapeutics."
Published April 26, 2017