Muro, IBBR Faculty Awarded Maryland Innovation Initiative Grants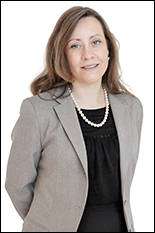 The Institute for Bioscience and Biotechnology Research (IBBR) has been awarded two $115,000 grants to commercialize technologies based on improving protein-based therapeutics. One of the grants will directly support Fischell Department of Bioengineering (BIOE) associate professor and IBBR Fellow Silvia Muro's efforts to develop novel treatments for Niemann-Pick disease.
Both grants are funded by the Maryland Innovation Initiative (MII) as part of the Technology Council of Maryland's (TEDCO) effort to support commercialization of academic-based scientific research and the state's efforts to foster economic development in Maryland. The MII program is a collaboration between the State of Maryland and five Maryland institutions: University of Maryland, Baltimore; University of Maryland, College Park; Morgan State University; UMBC; and Johns Hopkins University.
Niemann-Pick disease is a lysosomal storage disease (LSD) caused by defect of an enzyme that digests biomacromolecules in cells. Lack of this function results in unwanted build-up of biomolecules (sphingomyelin and cholesterol) within cells, and affects the brain, liver, spleen, and other organs. Niemann-Pick is most frequently diagnosed in infancy or childhood, and there is no known cure. The illness causes debilitation and is often fatal.
The goal of Muro's award is to validate a targeted delivery platform to the central nervous system and peripheral tissues through a specific receptor, ICAM-1 (intercellular adhesion molecule-1, CD54) thereby improving the efficacy of current regimens, which poorly target these organs, and reduce unwanted side effects and cost.
"Clinical trials on the recombinant enzyme show encouraging results regarding hepatosplenic [liver and spleen] and pulmonary defects, but the high doses required lead to important toxicity," says Muro. "In addition, the drug under trial cannot be used for patients with neurodegeneration as it does not cross the blood-brain barrier. This MII project will help validate a new design aimed to increase brain and peripheral targeting, to reduce dose and side effects and expand the benefit to all patients."
The second grant was awarded to IBBR Research Professor and Fellow, Alexander Andrianov, Ph.D., who will explore the use of a biodegradable polymers to improve stability and half-life, and reduce contamination risks and expensive purification steps in the manufacture of protein-based therapeutic treatments. The goal of the award is to optimize the utility of this technology, synthesize derivatives and screen them to identify a promising candidate for a commercial product.
Protein-based therapeutics have a high level of activity and effectiveness in the human body and have dramatically improved treatments for patients with cancer, immune and other disorders. These improved therapies, however, do come with challenges. For one, they must remain in the bloodstream long enough to be effective, and this is complicated by the body's natural immune response against them. To further complicate matters, the body's renal system tends to eliminate the compounds quickly from the bloodstream due to their small chemical size.
Scientists have addressed these challenges by creating protein-based therapeutics by chemically attaching a polyethylene glycol (PEG), a water soluble molecule, to a therapeutic protein, a process called PEGylation. The goal of this process is two-fold. It makes the protein larger, resolving the renal system issue, and "shields" the protein to slow down immune system recognition, allowing longer retention in the body.
"PEGylation also has its downsides" says Andrianov, "The chemical process used to attach the protein can reduce activity in the drug, produce contaminants, and require expensive purification which can make the drug ten times more expensive to manufacture. This MII grant will help validate use of a novel polyphosphazene-based biodegradable biopolymer that spontaneously combines with the protein without additional purification complexities."
"The Institute's mission is to conduct groundbreaking research that provides solutions to major medical problems important to society. MII's funding supports this mission of innovation and facilitates the commercial translation of great scientific research," said Thomas Fuerst, Ph.D., IBBR Director and Professor. "As the premier translational science institute for the State of Maryland, IBBR continues to lead commercialization efforts within the University of Maryland to generate pioneering products, such as vaccines, next generation therapeutics, and drug delivery technologies, which answer significant unmet medical needs and help keep our nation at the forefront of science and engineering."
Read IBBR's press release online.
Published June 5, 2017