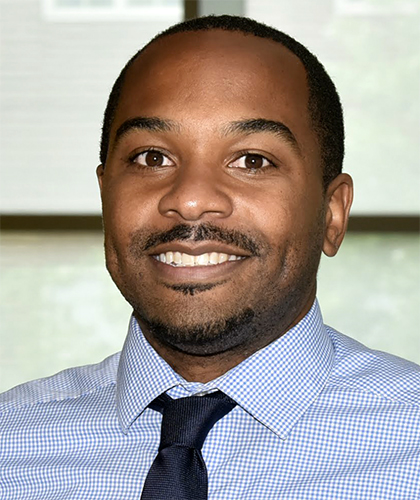 Duncan, Gregg
Associate Professor

Fischell Department of Bioengineering
Robert E. Fischell Institute for Biomedical Devices

4116 A. James Clark Hall

Education
B.S. Chemical Engineering, Florida State University
Ph.D. Chemical and Biomolecular Engineering, Johns Hopkins University
Professional Memberships
American Institute of Chemical Engineers
Biomedical Engineering Society
Biophysical Society
Controlled Release Society
American Thoracic Society
Selected Honors and Awards
2022: Cellular and Molecular Bioengineering journal Young Innovator Award
2021: BMES Rita Schaffer Young Investigator Award
2021: BIOE Faculty Teaching Award
2021: NSF CAREER Award
2020: BMES-CMBE Rising Star Award
2019: Langmuir Early Career Advisory Board Member
2018: Oak Ridge Associated Universities Ralph E. Powe Junior Faculty Award
2017: Burroughs Wellcome Fund Career Award at the Scientific Interface
Complex biological fluids & interfaces, nanoparticle drug delivery, viral gene delivery, respiratory infection, lung diseases
Our research is focused on using nanotechnology and bioengineering as tools to broaden understanding of the lung airway microenvironment in order to develop state-of-the-art diagnostic and therapeutic approaches. These efforts are built on our group's expertise in designing novel measurement schemes and bioengineered models, capable of shedding new light on previously unstudied aspects of the lung airways. The nature of this work requires an interdisciplinary and collaborative approach where we work closely with basic and clinical scientists in order to successfully work towards our research goals. Specific areas of interest in our laboratory include:
Lung airway mucus clearance in health & disease
Host-pathogen interactions in respiratory infections (e.g. influenza)
Engineering mucin biomaterials for biology & medicine
Overcoming biological barriers to drug & gene delivery
BIOE331 - Biofluids
BIOE689R - Biopolymers
Recent articles:
Cahn D, Amosu M, Maisel K, Duncan GA. "Biomaterials for intranasal and inhaled vaccine delivery". Nature Reviews Bioengineering​. 1-2, 2023.
Song D, Iverson E, Kaler L, Boboltz A, Scull MA, Duncan GA. "MUC5B mobilizes and MUC5AC spatially aligns mucociliary transport on human airway epithelium". Science Advances​. 8, eabq504, 2022.
Cahn D, Duncan GA. "High-Density Branched PEGylation for Nanoparticle Drug Delivery". Cellular and Molecular Bioengineering. 15, 355–366, 2022.
Kaler L, Joyner K, Duncan GA. "Machine Learning Informed Prediction of Nanoparticle Mobility and Fate in the Mucus Barrier". APL Bioengineering. 6, 026103, 2022.
Full listing of publications available on Google Scholar.